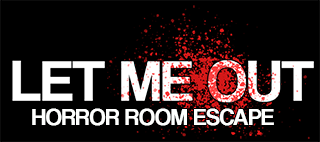 Let Me Out
This game was inspired by the room escape Flash games I used to play on Newgrounds when I was a kid. It was a great experiment in trying a genre (room escape) I have never done before, and I hope you enjoy!
Instructions:
WASD or Arrow Keys to move around. E to interact. Mouse to look around.
I hope the puzzles aren't too tricky for you!
A special thanks to Luis, Lili, Ngan and Ben!
-----
This is a free game, however if you want to see more projects like it from me, consider a donation!
Credits to https://seansleblanc.itch.io/better-minimal-webgl-template for the web template.
Comments
Log in with itch.io to leave a comment.
The controls are so finicky
I almost had it figured out.... but I thought the 9 was a 6. Maybe make the number that's flipped upside down... not be another number?
Yeah. If I were to do it again I would not have done that. This was earlier in my puzzle design journey (that is still far from finished lol).
Thank you for playing!
I enjoy all kinds of puzzle games. This one made me feel pretty dumb. I couldn't figure out pretty much anything without a walkthrough.
The "buzzing noise" in the background can get a bit too annoying and gives a headache though.

Overall it's a nice small game.
This game is very confusing and I spent the past 15 minutes trying to figure out the password for the computer. Overall, this is a great game! :)
I recommend checking out the walk through linked below if you are stuck. It is a kind of tricky game, if I were to make another escape game now I would make it a bit easier to get started :)
If you get stuck I found out some people made a great walkthrough!
I do admit though this game is a bit tricky. If I made another one like this now I would definitely make the puzzles a bit easier :)
Thanks for checking it out though!
Hi. I wanna try this game but I can't move nor interact with anything... :( I'm literally stuck on the starting point... xD
Maybe if you try downloading?
hi, this game seems interesting, but i can't play it with ease. the camera moves SO much with just little movement of the cursor. :(
I got a few complaints about that, so I am uploading a version with less sensitivity right now :). Try again in a bit!