DIY Tour: Indie Rock Simulator
Howdy people,
After a busy couple weeks of school I've finally gotten back on the horse. I've played around and added a few new events, but those aren't quite ready yet. What is ready you may ask? Well if you've read the title you know: a new art style!
I wasn't 100 percent sure about the previous style and with this new style I think it adds a lot more "wow" to the game.
Here is a before and after gif for comparison: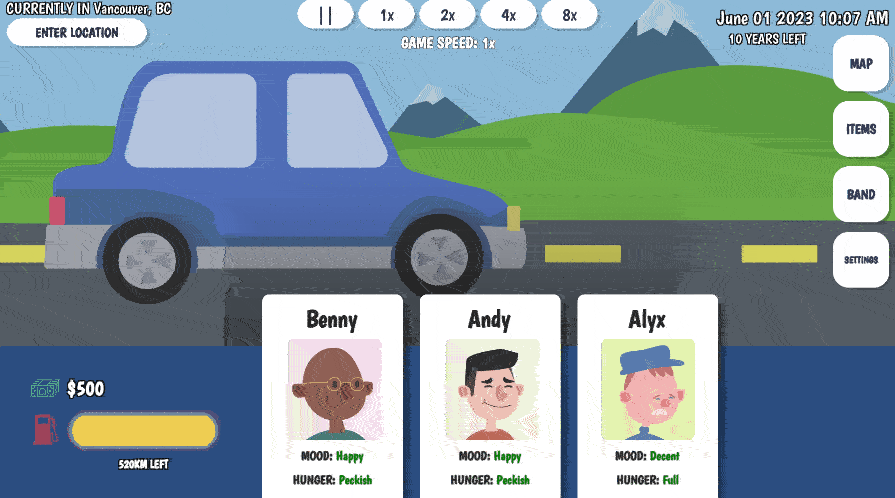 Now I know those gifs can be a little grainy, so here is a higher quality image of all those new character portraits!

What do you think? Does it look better now? Have I made a huge mistake?
Jet